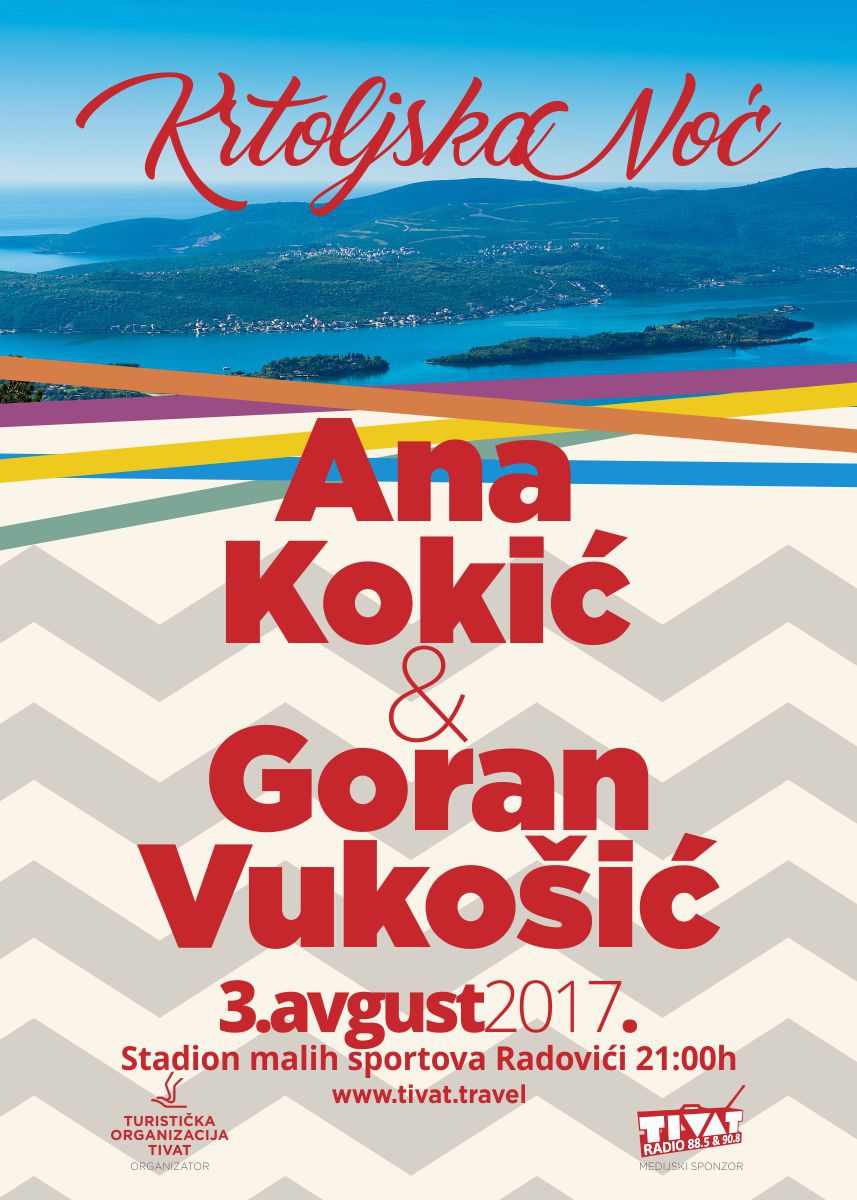 Event Details
TO Tivat is organising this year's Krtoljska Night in Radovici, Tivat.

Performers for the night is Goran Vukosic with guests. Goran is born in Radovici, working for TO Tivat for a couple of years now and preparing this concert for the people of Radovici.

He always brings popular names with him from pop/folk stage. This year his guest is Ana Kokic.

ENTRANCE IS FREE.