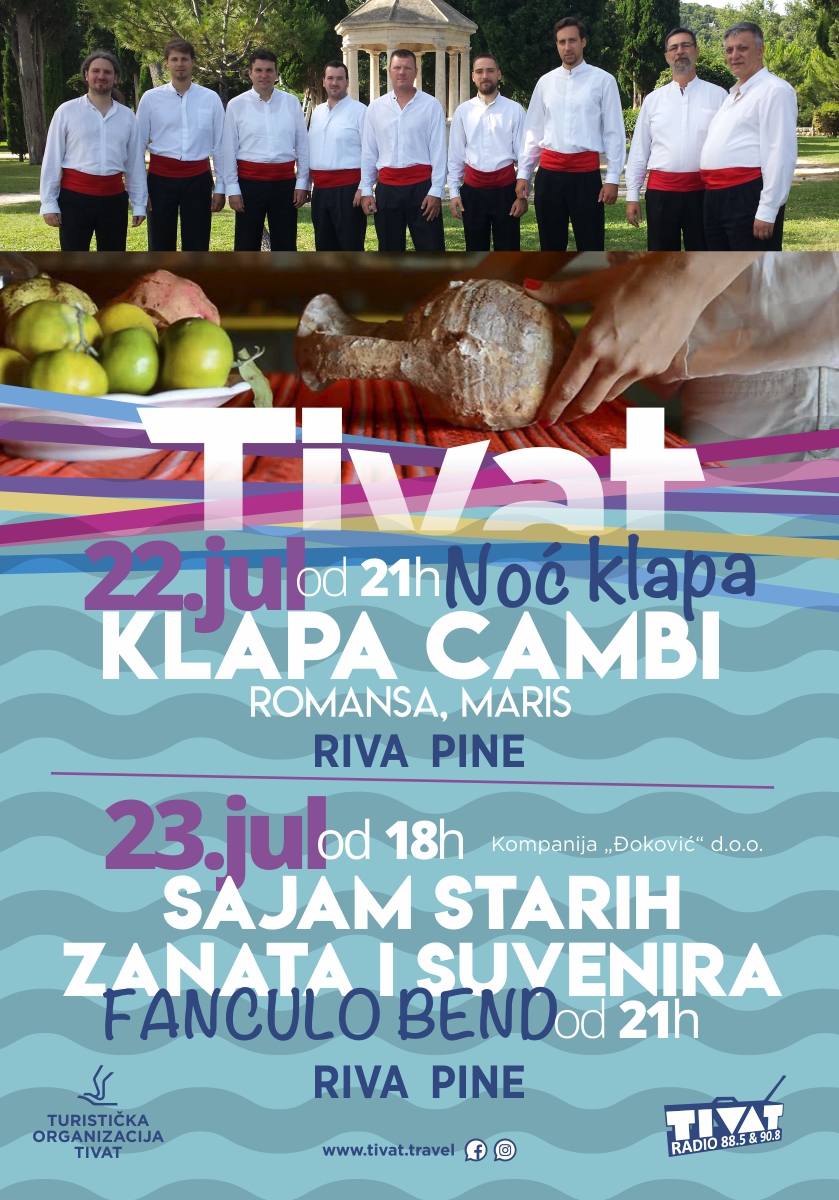 Event Details
The Tourist Organization of Tivat is organizing Klapa Evening on Sunday, July 22nd.
Klapa is a group of 5 to 8 singers who perform klapa-singing. Klapa groups Klape perform traditional songs and they are characteristic for the region of Dalmatia and Boka.

The fans of the Mediterranean melos will be able to enjoy the performance of the Dalmatian klapa 'Cambi', as well as in the performances of the local groups from Boka, such as the Dalmatian klapa, 'Maris' from Kotor and 'Romansa' from Tivat. Come and be part of a good atmosphere in Tivat. Welcome!