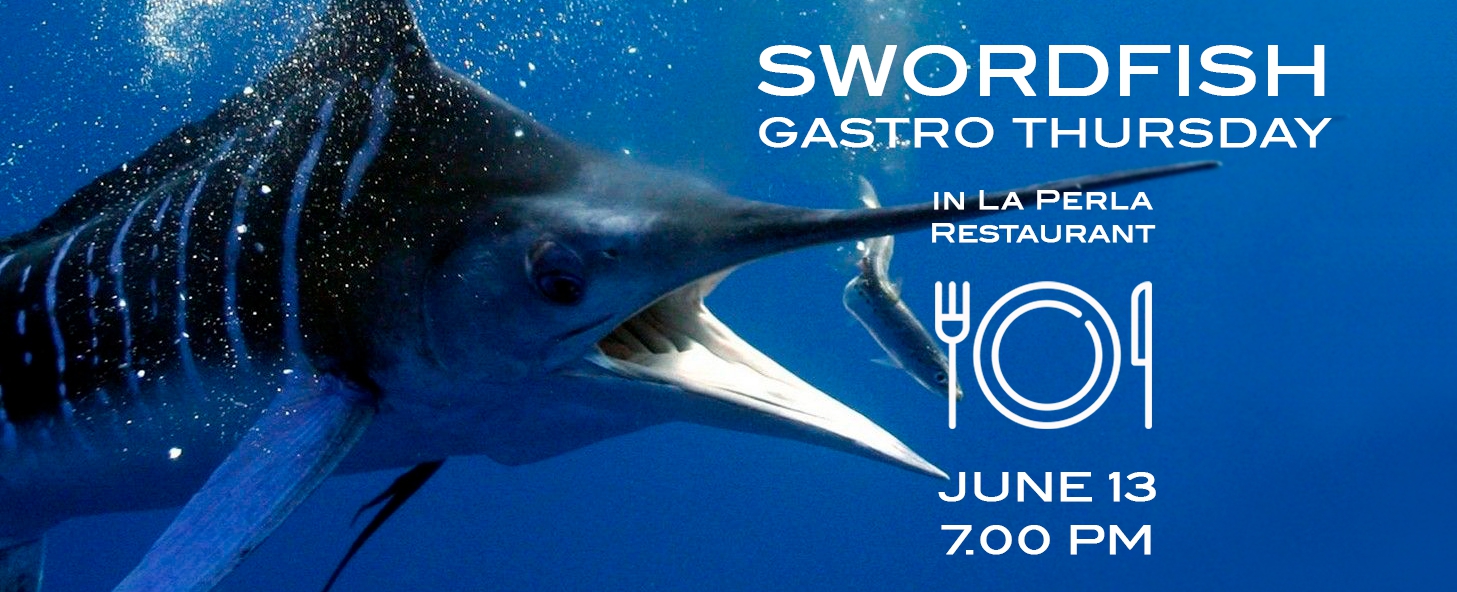 Event Details
Schedule your travel to La Perla Restaurant on the 13th of June, Thursday, to enjoy taste the Swordfish! 🐟🔪🍴A gourmet event such as this one is rare to come by!

Swordfish is the perfect fish to try for those who are seafood lovers with its meaty texture and mild taste.
Really, nothing comes close to matching the satisfying flavor, and buttery texture of Swordfish.

Our famous authentic dishes will be on offer as usual, along with the Swordfish Carpaccio and Perfectly Grilled Steak.

Only 27 EUR for the set: Swordfish Carpaccio, Steak, Lemon Risotto and glass of White Wine!
Join us for a lively evening filled with delicious food and drinks.

🕔 The Swordfish evening will start at 7.00 PM but feel free to come at anytime between 7.00 PM and 11.30 PM. 🍣🍹

Reservation recommended!