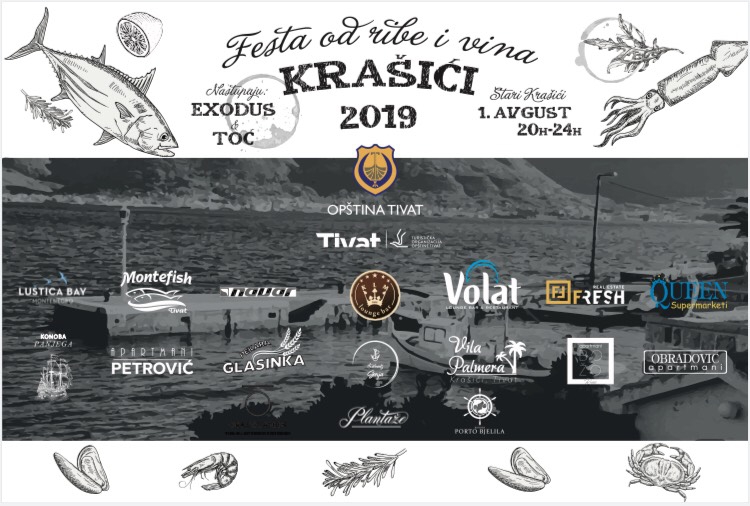 Event Details
In the organisation of Local Community 'Krasici' on August 1st at 8 pm will be held 'Fish and Wine Fiesta', under the patronage of Municipality and Tourist Organisation of Tivat.

The visitors will have a chance to enjoy consuming free fish and wine and also listening to great music - bands 'Toc' and 'Exodusi'.

The free ride by boat on the route Tivat Pine - Krasici - Tivat Pine will be organised from 8 pm to 11 pm.

The entrance is free!

Welcome!