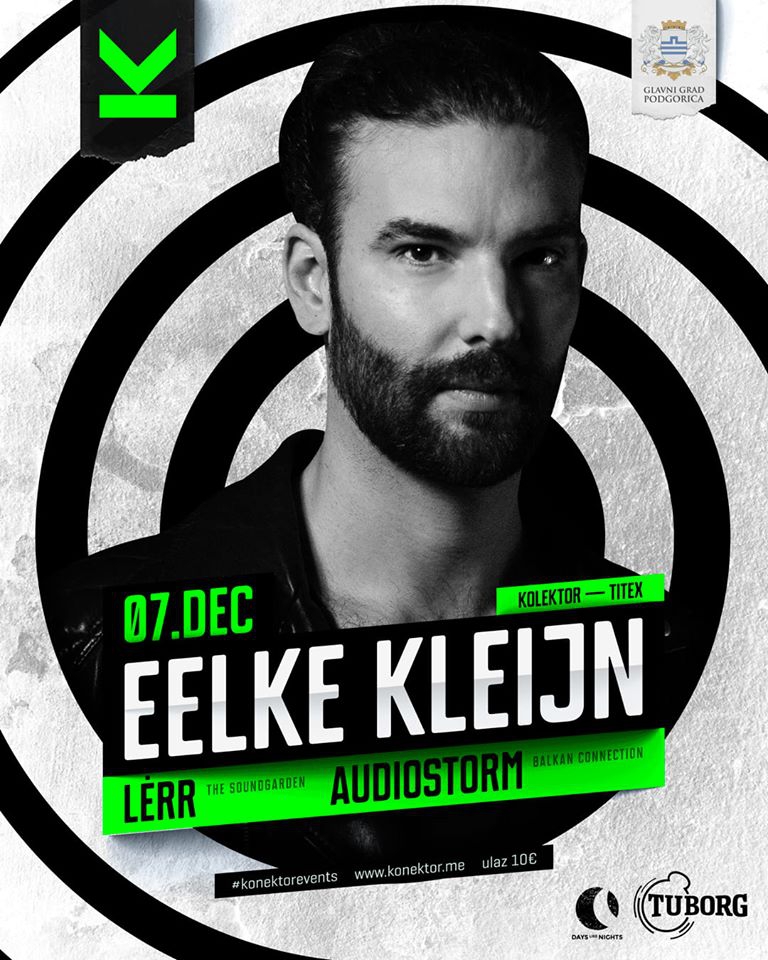 Event Details
Dutch DJ star Eelke Kleijn brings the new wave of phenomenal energy to Podgorica!

Multitalented producer and modern composer Eelke Kleijn comes on December 7th to Podgorica's Kolektor!

The upcoming party is a second in a row in cooperation of Kolektor and The Capital city, and it will be part of this-year program of the event December art scene - DEUS 2019.

All the admirers of the good sound and positive energy are invited to participate in another spectacle in Podgorica!