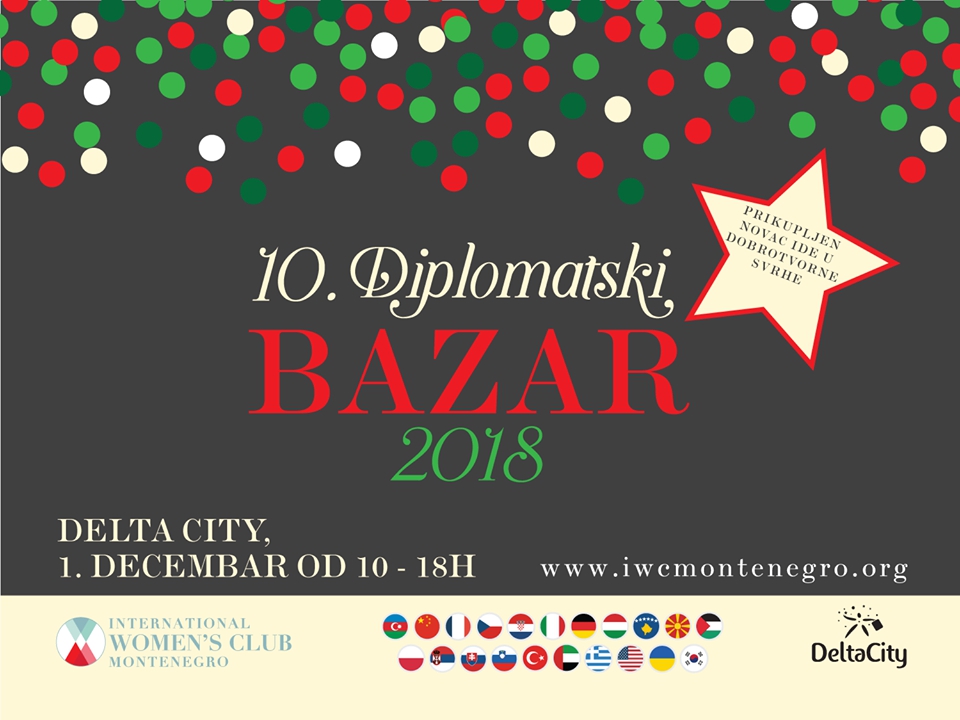 Event Details
10th International humanitarian diplomatic Christmas Bazaar will be held in the shopping mall Delta city on December 1st from 10 A.M. until 6 P.M.
Traditionally, The international women's club Montenegro will be selling their handcrafts and collecting money for humanitarian purposes and at the same time, they will be representing the countries from which they come.
Help the vulnerable and feel the Christmas joy!