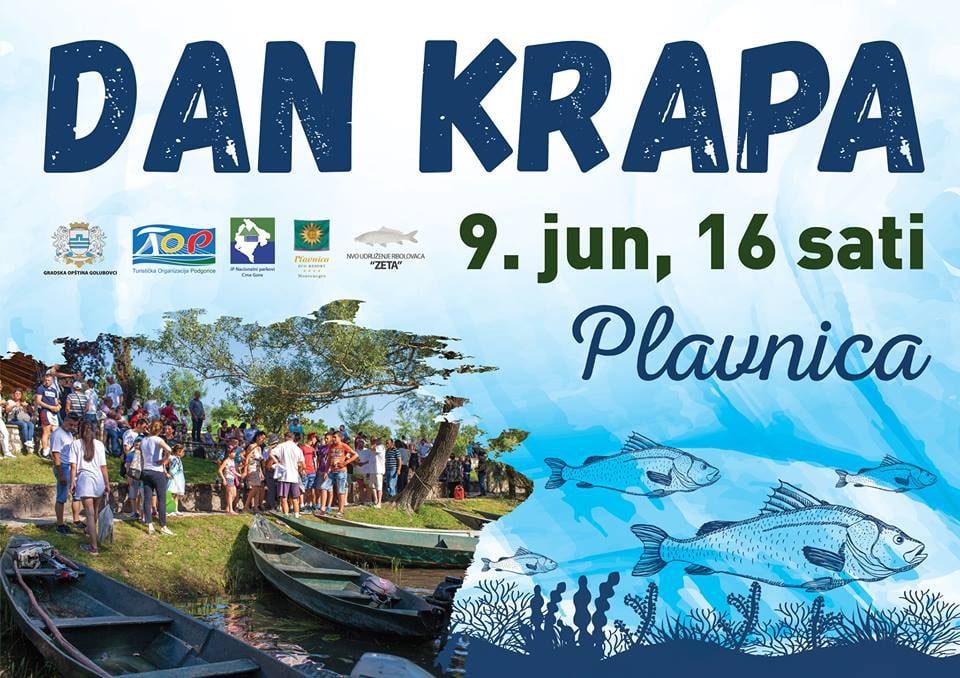 Event Details
Tourist Organization of Podgorica, Golubovci Municipality and National Parks of Montenegro - National Park Skadar Lake, are organizing a traditional 'Day of the Carp' event on Saturday, 9th of June.

All visitors will be able to enjoy the tasting of various carp dishes and other specialties specific to the region of Podgorica.
The second part of the program will be of a competitive character, where the culinary will prepare carp dishes and soups by traditional recipes, while organizers will bestow valuable prizes.

The entire program will be completed with a rich music and entertainment program, featuring Anđela Ulićević, Ensemble 'Prijatelji' and 'Virtuoso' band with Šćepan Stojanović.

Welcome!