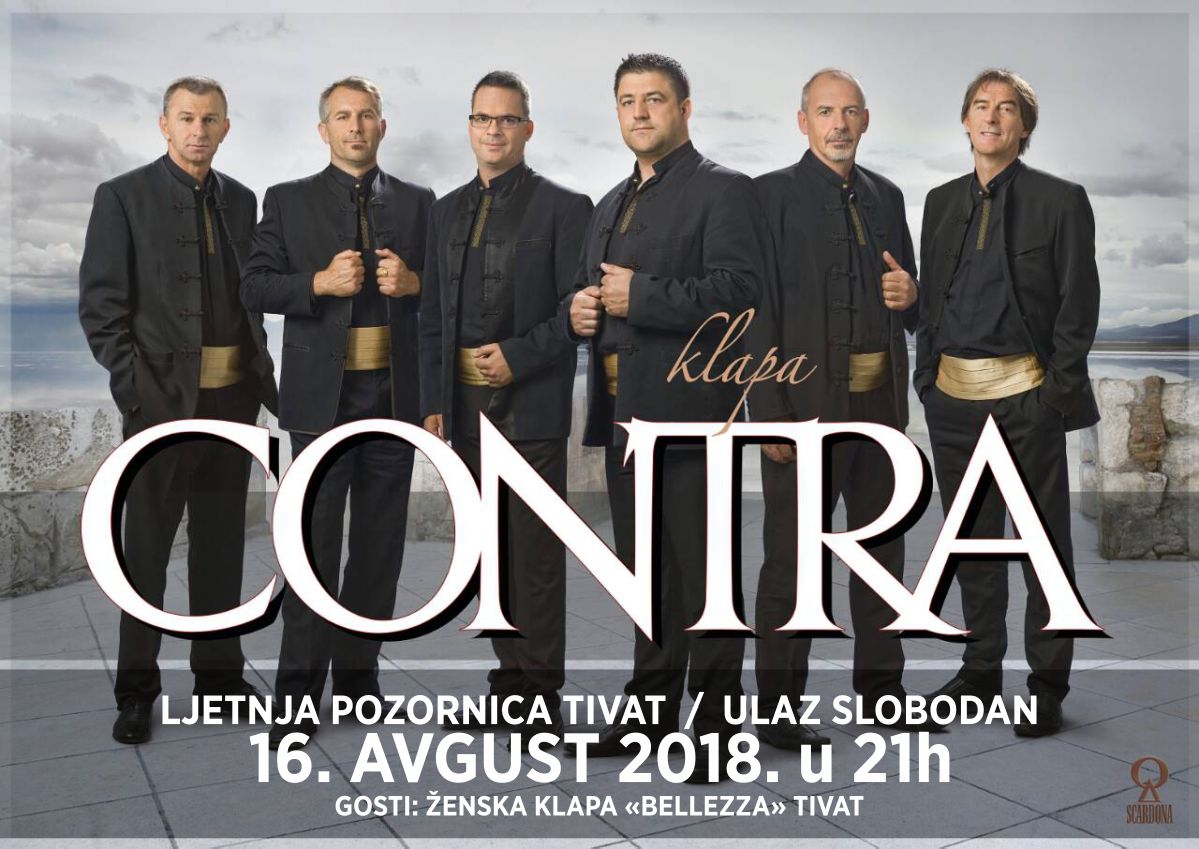 Event Details
On Thursday evening, 16th of August, the concert of the 'Contra Klapa' will be held.
'Contra Klapa' was formed in 2015 and its members are mostly famous klapa-singers. In a short time, the Klapa has had over 120 concerts and achieved very noticeable results at the most important club festivals. Their guests will be the female band 'BELLEZZA' from Tivat.
Free entry. Welcome.