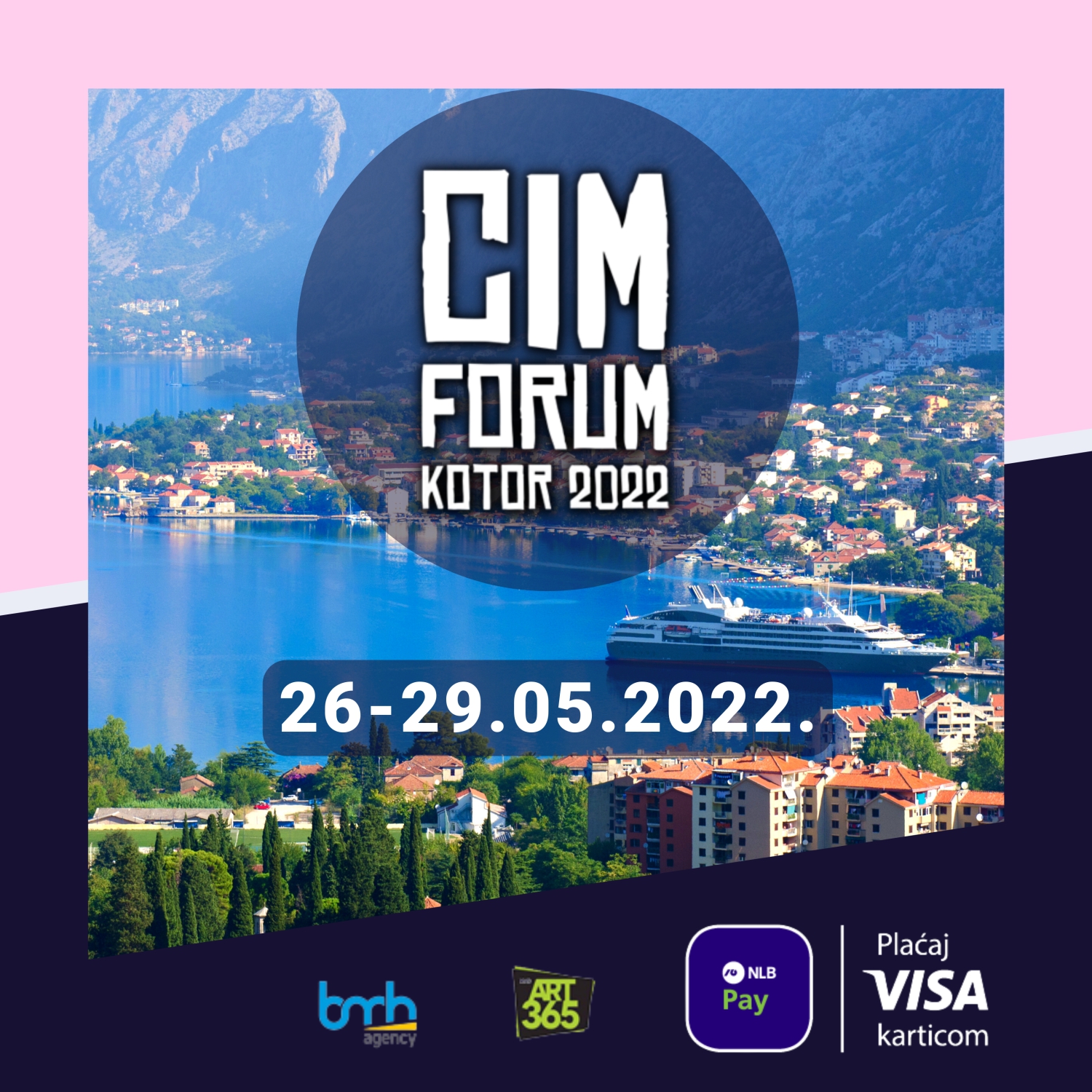 Event Details
From 26 to 29 May 2022, Kotor will open its doors to the most prominent names in the media and creative industries from Montenegro and the region. The opening is scheduled for Thursday May 26th, at 8 pm on the Summer Stage.

Creative Forum CIM (Creative Industries and Media Forum) Kotor 2022 is a platform that represents a path to creativity in all aspects, fields and spheres of life, as well as the creation of open dialogue and support for media development. The first edition includes several program segments that include ingenuity and inspiration; which bring together and incorporate the region; dealing with essential global but also inspiring local topics such as sustainability, traditional and new media, marketing and digital, technology, advertising, event management, innovation, sports and gaming, content creation, as well as art, music, film, fashion and photography.

The main program of the Forum includes panel discussions on the most relevant topics, lectures led by well-known experts, talks during which participants share their views on professional and current issues. This year's CIM Forum has over 30 participants. Among them are Zoran Kesić, Goran Milić, Domagoj Zovak, members of the band The Books of Knjige, Who See klapa, Olivera Kovačević, Marcelo, Galeb Nikačević, Aleksandar Trifunovic, Petar Komnenić, Dragana Kosjerina and many others.

The ticket for the program of this year's CIM Forum can be purchased on the website www.mediaforum.me, with a 10% discount in the form of a refund, if payment is made by NLB Visa card.

Sponsors of the Forum are the Municipality of Kotor, the Tourist Organization of Kotor, the Center for Culture 'Nikola Djurkovic', with the general sponsor the mobile wallet NLB Pay, in partnership with Visa.