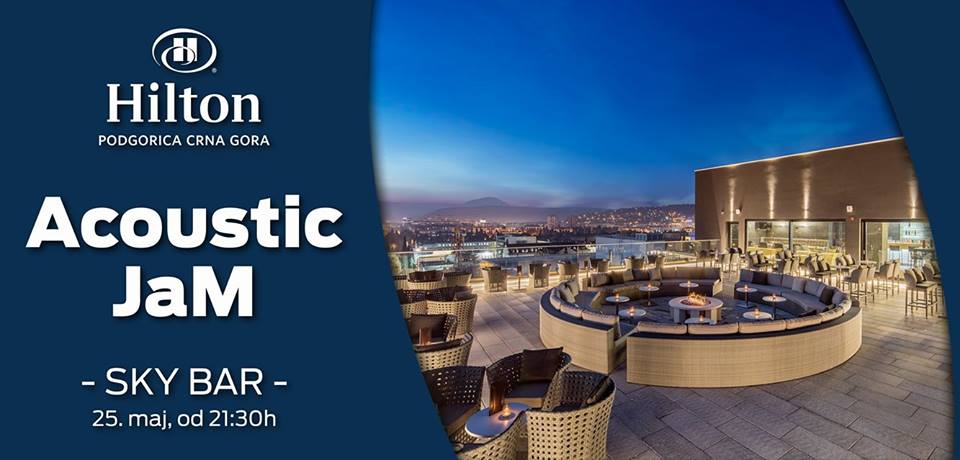 Event Details
On Thursday 25th May starting at 9.30 pm enjoy the sounds of guitar performed by guitarists Ilija Pejović and Marko Vukcevic!

During the night G3 spirit team will have a presentation of their cocktails and will allow you by VR (virtual reality) technology, to visit Lynchburg and the distillery where for over 150 years Jack Daniels is being produced, in which flavours you will enjoy this evening!

Sky Bar at Hotel Hilton Podgorica!